Today is the day that Chicks with Sticks #2, Chicks with Sticks (Knit two together) comes out in paperback! Goodie! I love it when my books become more portable, more affordable, and less likely to break your toe if you drop them on your foot! Here's the lowdown:
Scottie, Tay, Amanda, and Bella—an angsty artist's daughter, an indie tomboy, a trust fund princess, and a new age yoga goddess. Their friendship defies the odds, yet last year, fate (and a whole lot of yarn) bound them together. As the Chicks with Sticks, they survived it all, with the help of some yarn therapy, and knit past even the closing of their beloved local yarn store and the loss of their knitting guru, Alice. After all that trauma, they're as solid as a fisherman's sweater. Or are they? As the Chicks begin their second year together, their tight circle faces the biggest challenge yet: boys. And one hot guy in particular threatens to unravel the girls' tight bond. Can the four friends knit through this drama, or will their friendship fall apart?
And here's where you can buy yourself a nice, soft copy.
But that's not the only book news of the day, oh no! The estimable E. Lockhart, whose books I have long loved, has a new novel out: "The Disreputable History of Frankie Landau-Banks. E. kindly sent me an ARC of her novel many months ago and I devoured it. I truly think this is her best book yet. It's part mysterious adventure, part feminist manifesto, part coming-of-age tale, part romance (but no bodice-ripper this).
But really, none of those labels do the story justice. Because Frankie Landau-Banks, whom the jacket flap describes thusly. . .
Frankie Landau-Banks at age 14:
Debate Club.
Her father's "bunny rabbit."
A mildly geeky girl attending a highly competitive boarding school.
Frankie Landau-Banks at age 15:
A knockout figure.
A sharp tongue.
A chip on her shoulder.
And a gorgeous new senior boyfriend: the supremely goofy, word-obsessed Matthew Livingston.
Frankie Laundau-Banks.
No longer the kind of girl to take "no" for an answer.
Especially when "no" means she's excluded from her boyfriend's all-male secret society.
Not when her ex boyfriend shows up in the strangest of places.
Not when she knows she's smarter than any of them.
When she knows Matthew's lying to her.
And when there are so many, many pranks to be done.
Frankie Landau-Banks, at age 16:
Possibly a criminal mastermind.
This is the story of how she got that way.
. . . is one of those characters you will remember with an admiring flutter in your heart (for both the character and her author) for a long time. She's fascinating. And fabulously clever. Pick up the book with the oh-so-intriguing bassett hound on the cover and set aside a full day for delving. I'm sure you'll love it, too.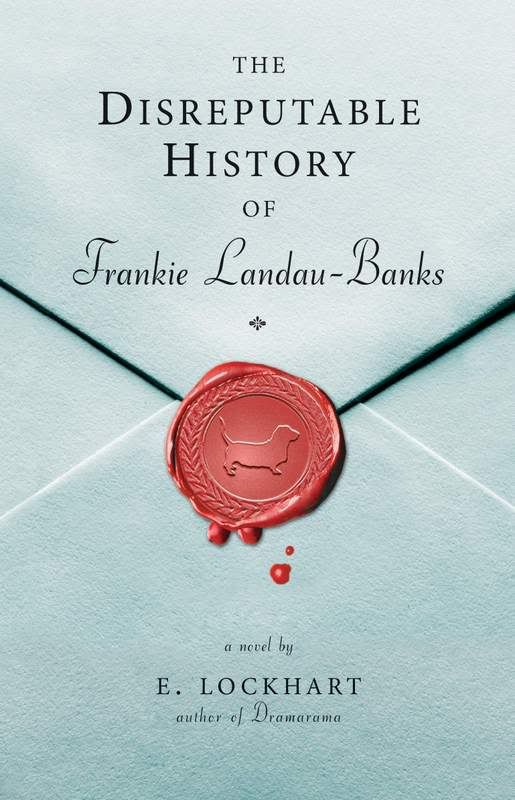 But first! Check out my e-interview with the lovely E. herself:
Elizabeth: You walk into a bookstore and make a beeline to. . .

a) chick lit

b) YA lit

c) lit-lit

d) biographies 

e) a big stack of gossip mags and a cappuccino

f) the ________ (please fill in) section
. . . and why? 


E: YA lit, of course. It is my job! I want to see what they are stocking, who has endcaps, what's face-out. Then I go to the cookbook section. Love me my cookbooks.
Elizabeth: Tell me about your childhood, part 1: When you were a teenager, what young adult novel a) saved b) changed c) okay, made a big wallop on your life? 


E: Probably everyone says Forever, by Judy Blume -- and me, too. That book has a healthy attitude toward sexuality. They behave responsibly. They enjoy themselves. They think about it beforehand and make their choices. It was a great role model.
Elizabeth: Tell me about your childhood, part 2: If there was no such novel, what kind of book do you WISH you'd had to change/save/wallop your life? 


E: I wish I'd had Weetzie Bat, by Francesca Lia Block. That is a wonderful, open, wild book that sparks the imagination, exhibits mad style, and has a transcendent central character.
Elizabeth: Tell me about your childhood, part 3: Where did you grow up and what kind of role does that setting play in the books you write? 


E: I spent my teenage years in Seattle, the setting for The Boyfriend List, The Boy Book, and two more books in that series I haven't finished yet. But my dad always lived in Manhattan, the setting for Fly on the Wall, and worked in the theater, the setting for Dramarama. The setting for The Disreputable History of Frankie Landau-Banks is based on Vassar, where I went to college, although in the book it's an elite boarding school. I am always mining bits of my history for ideas, then exaggerating and fictionalizing them.
Elizabeth: What do you love about Frankie, the star of The Disreputable History of Frankie Landau-Banks?
E: Frankie is possibly a criminal mastermind. She is way smarter and more enterprising than I. And she never takes "no" for an answer.
Elizabeth: Finally, which Chick with Sticks are you? If you haven't read my book, please refer to this handy quiz
E: Oh, Elizabeth! Like I know what a groat muffin is, much less a beaded stitch marker! As if I could knit even an easy-on-the-brain scarf! From a crafty perspective, my skills lie more in the making of papier maché dragons and cakes that at least vaguely resemble the taj mahal. (Yes! I have made both of these in recent years!).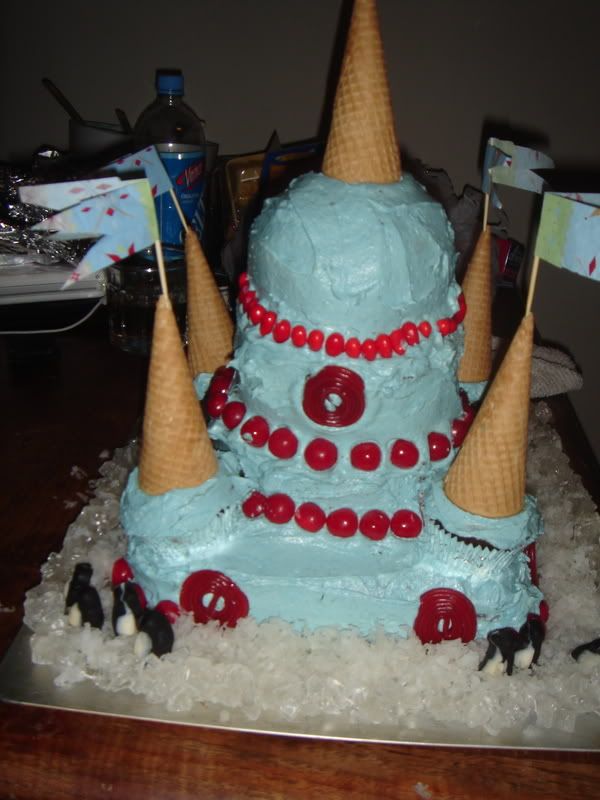 But I HAVE read your book, and gave it to my knitting friend, and when I took the quiz, it said I am Tay. And it's true, I do have tattoos!
Thanks, E! And congrats on your OTHER new book, a road-trippy collaboration with also-fabulous scribes Lauren Myracle and Sarah Mlynowski, How to Be Bad.
xoxo
Elizabeth